I'm the marketing director at Hillphoenix, a mid-cap company in the food retail industry. I don't have time to waste on incompetent contractors that hurt my professional reputation and /or my company's success. I need a resource that can build strategic plans, implement, measure and project management the process – reduce risk, take ownership, know the industry, show results and make corrective actions where needed. Rebekah Wortman is such a contractor. Hillphoenix's marketing efforts include a variety of digital tools and activities that directly generate company growth. Although Rebekah has a diverse skill set, we use her SEO/SEM specific talents. Over the last 5 years we have seen impressive success in our SEO efforts and will continue using her going forward. She is a resource that I trust her personally and professionally and would highly recommend her to others.
I have been working with Mage Communications for over a year on a variety of social media and content marketing initiatives.  Rebekah has consistently impressed me with her strong communication skills, timeliness, and flexibility.  She brings her expertise to bear on all our efforts, enhancing our performance.  I thoroughly enjoy working with Mage Communications and highly recommend her services. 
I would like to recommend Rebekah Wortman and her company Mage Communications, LLC as person who has an outstanding ability for SEO. In a very short time she has turned around our previously failing presence on the Internet. Having hired at least 3 other companies that supposedly had good reputations and giving them more than ample time to make a difference in our presence in the online searches, etc. and a long time run with two groups, we started seeing improvement the first month and after several months are very happy and thankful for her expertise and efforts on our company's behalf. Being a person who has been in business for over 40 years, I am not someone who is easily impressed, but I am very pleased that I had been referred to her for help. Her integrity and talent is impressive and we have just given her a second account to raise its presence and plan on adding another next year.
I have been working with Rebekah and Mage Communications for some years now through SEM and website development for several accounts and have received top-notch service. The ongoing communication, service and work goes above and beyond. On multiple occasions, she has gone out of her way to help solve other issues outside of our scope of work. She has the resources and knowledge to solve the marketing obstacles and tasks. Highly recommend her and Mage Communications for your digital needs. 
Rebekah and Mage Communications have provided my company with website support for more than 6 years, and I couldn't be happier with them! In addition to fully supporting the operational needs of our website (including two total redesigns), Rebekah is a tremendous resource for helping understand our strategic options to achieve our goals online.  Her industry knowledge makes her invaluable, and her responsiveness makes her irreplaceable. She truly provides a partner approach to supporting our needs, and I cannot recommend her highly enough.
Rebekah has managed our corporate website and SEO for almost ten years now, and we could not be more pleased with her work. She is friendly, responsive, and a joy to work with – but more importantly, she has exploded the visibility of our website. Our call-in leads have seen exponential growth and our website looks more professional than ever before. Anytime I need anything tweaked on the website, SEO, or Google Adwords, it is almost always completed the same day. I highly recommend her for anything web-dev or SEO related.
My nonprofit theatre had been trying to win a Google Grant for several months with no success. I engaged Mage Communications to help us, and within weeks we successfully completed the process and were up and running.  During our engagement, Rebekah not only built out our SEO plan, but also revamped our website, making it less static and updating the visuals. She also helped us with issues with our website host. It was a pleasure working with her. I would not hesitate to engage her again – she is not only deeply knowledgeable from a technical standpoint, but also deeply empathetic to nonprofit needs.
I have worked with Rebekah about four+ years and she has supported all of my website, SEO and marketing needs.  Rebekah has been my outsourced marketing support department.  Over that time she has developed and launched my two company websites that have supported my businesses.  She also completed a lot of research to help optimize my reach on the web in both businesses, including identifying great publications to build my reputation and brands. She is very flexible and open to ideas and input and loves to brainstorm with you to reach better solutions. I like the fact that she represents the high technology oriented customers and prospects I have enabling me to communicate and connect with them.  She is very professional, always accessible, dependable, easy to work with, and very committed to my business success and her quality products and services.
I've been working with Rebekah on behalf of our clients for years now. She has tremendous knowledge and integrity. And she delivers more than you are expecting — on time and on budget. When our clients are happy, we're happy. Rebekah Wortman makes our clients happy!
Quite simply, we would not be in business today were it not for Rebekah Wortman. Call it what you will . . . her SEO expertise, her diligence, her sense of marketing, the quickness with which she came up to speed on our company, or just plain ol' Black Magic. Whatever the case, it worked like a charm. In two years we've been with Rebekah, we've contracted almost $1 million worth of business off of the Web site, with many of our new clients being nationally and even internationally known.
While we already had a Web site, and had some sense of the nature of search engine optimization, it was Rebekah who took it to the next level, and then the level beyond that, fine-tuning phrases and tags, measuring the results, and then retuning and measuring again. Along the way, she wrote crisp new copy for the site, made suggestions, and showed everlasting patience and good humor as everything came together.
I have enthusiastically recommended her before and am doing so again. If you're looking at big shops to help you with your SEO work, go ahead. But it's a waste of your money. But if you want personal service and a little magic, it comes packaged as Rebekah Wortman.
Rebekah Wortman has performed Search Engine Optimization for The Professional Pricing Society for more than two years and has been our Marketing Publications Editor since early 2009. We have always been very pleased with Rebekah's work and have valued her organizational skills, professionalism, and attention to detail in particular.
Rebekah is one of the most talented and intelligent persons that I have ever met. She used her skills to shape and mold the limited concept that I had for a website and provided me with outstanding and professional service in a remarkable amount of time. I can count on Rebekah to be timely when content on my website needs an update and I always get compliments on how sleek my overall website looks. But perhaps what I am most pleased with, is the placement I have on Google and the amount of times my website shows up in a search online. It is virtually impossble not to find my business and that is so valuable in this day in age.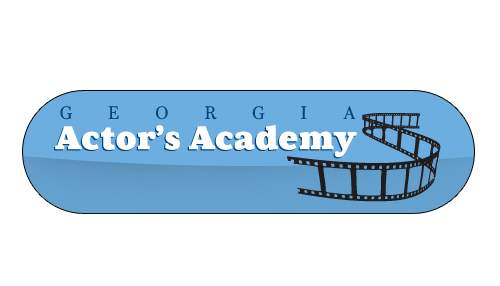 I have been working with Mage Communications for over a year on a variety of PPC, SEO, SEM, and other web related campaigns. Out of all the partners I work with, I trust Rebekah and her team most. She is RESPONSIVE (which is not a commonly found trait in this industry); she is a true partner and always keeps our best interest in mind. As an extension of my team, she allows my company to expand its bandwidth and service offerings when needed. Rebekah will play any role we ask her to by being flexible enough to wear multiple hats or simply engage with us to problem solve a coding issue. I thoroughly enjoy working with Rebekah and highly recommend her services.
As novices in online advertising, Rebekah Wortman became a part of our media team and immediately lifted us into the cyber world.  Her expertise, experience and willingness to do and teach has made our transition from total print media into online easy, productive and exciting.  She is an asset to Kita Payne Media Services, and we are proud to have her associated with us.
Working with Rebekah is always a pleasure. One of the things I value is her ability to interpret the general direction we need to go and then execute. Some creative writers require a lot of hand holding in our world, we simply don't have that time. Grasping complicated subjects and then netting out what truly matters for the piece is a talent that's hard to find and Rebekah has that ability. When I need a go to person who will get the job done, I call Rebekah.
After my first call with Rebekah Wortman I thought she was too good to be true. She thoroughly spoke of her craft and knowledge of SEO, SEM, PPC, and site user experience with ease and confidence, but never with a hint of putting on airs. After an opportunity to work with her she exceeded my expectations. She was always professional, approachable, and collaborative. She has such a natural, practical, down-to-earth, focused approached to everything she does. She doesn't take any "broad strokes" (which can be a waste of effort and money) but knows how to hone in and get results. She is also an incredible talent at writing impressive web copy on the fly and organizing a site's content to create a natural, effective site user experience. Rebekah Wortman is simply a rare talent and true pleasure to work with. I look forward to working with her again.
I have been working with Mage Communications for several years. Rebekah has worked on the Comfort Keepers Canada corporate site, providing SEO and local optimization as well as helping us create two new sites. She also does work for a number of our individual franchisees. I am delighted with the relationship. In addition to having excellent technical skills, Rebekah is a pleasure to work with. She is creative, approachable and responsive. We consider Rebekah's work a valuable addition to the business.
Rebekah is excellent in every aspect of the services she provides. I have been extremely satisfied with every project that we have entrusted to her. Bottom Line: Hire her! You will improve your business!
If you need your website redesigned, STOP immediately if you've hired someone that does not specialize in Search Engine Optimization as well.  Because if you continue on that path you are going to see a huge plummet in Google rankings as soon as your new site is released.  And then a subsequent drop in traffic, leads, and sales.  It is absolutely critical that your site designer understand in detail how SEO works, analyzes the entire project under that lens, and then implements the new site in a way that avoids sudden disaster.  Rebekah Wortman at Mage Communications is an expert in this area and has redesigned a couple of our sites with great success. Hire her before someone else does…

Thought I would let you know that I just received another call from a senior manager with one of our past clients. She remarked how impressed she was with our new web site.  Her comment, "I had to retype the domain a few times b/c I couldn't believe this was you guys." Thanks again for the great work on our new website!.
Rebekah has been unbelievably helpful in designing our website. It is constantly changing and evolving and she has been right on top of all the changes we need as we grow. She is very efficient and responds to emails and requests extremely fast. Since One Hundred Shares is a non-profit ministry, we need to watch every penny. We find Rebekah to be very economical and even gave a "website for dummies" private lesson so we can make minor changes to reduce costs! We have full confidence in Rebekah. She always pulls through for us no matter how tight the deadline. We are very appreciative of her many talents and strongly believe our website will greatly help us move forward as we share the One Hundred Shares concept nationally.
Rebekah is a joy to work with. I have a travel website that I've had for 12 years. Travel SEO is especially competitive. I've used several SEO companies from the west coast to the east coast and never been as happy as I am now with Rebekah. She listens, she cares and she produces results. I would highly recommend her to anyone serious about SEO.
We have worked with Mage Communications on several projects and have always been incredibly pleased with the products and service they provide. They develop creative solutions for our needs and are always responsive to our requests. They are accessible when we have questions and are always there to help. I will continue to partner with them on future web projects and would highly recommend their services!
I had the pleasure of working with Rebekah Wortman and Mage Communication in Feb/March 2012. I wanted a fitness blog and all I knew was that I wanted my blog to stand out! The rest was all Rebekah's creativity, patience and diligence. She brought to life a perfect blog www.FitKenyanGirl.com despite a million change requests and she always made the best recommendations on the things I wasn't sure. She took the time to give me a quick overview of my blog and made sure I understood how the important things worked. Even after blog launch on April 23rd, she's still been available for support and to answer my questions. She was a delight to work with and very timely on making changes. I look forward to working with her in the future on Phase II or my blog upgrade.
This recommendation letter goes out to all companies that are looking for a Webmaster that is a true business partner.  I have worked with Rebekah for the past 3 years and her consistency and Webmaster leadership has made our company's website one of the most utilized websites in our industry. 
As Webmaster, Rebekah in partnership with our management team, created our website and optimized it for Google and other search engines. In the past three years, traffic to our site has grown by more than 600%. Likewise, prospective business contacts from our website grew significantly in the same time frame. 
In addition to having excellent marketing and webmaster skills, Rebekah has been a great team player. She eagerly participates with the other members of the team sharing her ideas and expertise. She is always ready to jump in anywhere we need help.  I believe Rebekah will be a positive enhancement to any company needing web design and development leadership.
I give Rebekah my highest recommendation. If I can be of any further assistance, or provide you with any further information, please do not hesitate to contact me.
I am writing this work to recommend Rebekah Wortman and Mage Communications for website design/implementation and SEO. I have worked with Rebekah for roughly 5 years and her quality of work has been instrumental for National Bus Sales increasing our web presence. Our website leads have increased over 50% and our traffic has increased annually for 5 straight years. Rebekah consistently comes up with unique ideas and always stays up to speed with the ever evolving world of "white book" search engine optimization. We recently contracted Rebekah to create 3 websites for us and were very pleased with the results. The design and functionality were on par with top of the line websites and the price was very reasonable. Rebekah also submitted unique ideas, communicated clearly and the projects were all done on time. If you are looking for design website or manage the search engine optimization of your website I highly recommend Rebekah Wortman and Mage Communications for the job. If you have any questions feel or would like to speak to me directly in regard to this reference please feel free to reach me directly.
Rebekah is a highly skilled professional. With her direction, she helped turn around chronic declines in site traffic and increased our organic rankings to the highest levels within the organization. Rebekah consistenly measures key metrics. Never satisfied with improvements earned, she is always looking for innovative ways to do better.
My name is Julien Havard and I am a visual artist. I recently had my very first website designed by Rebekah Wortman at Mage communications. I LOVE IT! It was created with ease and patience, thanks to Rebekah's nack for knowing what you need and "what you are trying to convey".I reccomend Mage Communications for all your website needs.
I am thrilled with my website from Mage Communications. Rebekah worked very hard to make the site reflect who I am and everyone loves the site! Rebekah was wonderful to work with and gave me everything I requested on my site and more. Her design skills are impeccable, she works quickly, is very responsive and has great communications skills. I highly recommend her services.
Honestly, you don't need me to tell you that Rebekah is creative, computer savvy, organized, tasteful, fun, hard working,  and collaborative. Go to the website she designed:  www.iamandreamartin.com. IT SAYS IT ALL. I couldn't be happier and neither could my agents!!!!